Condition setting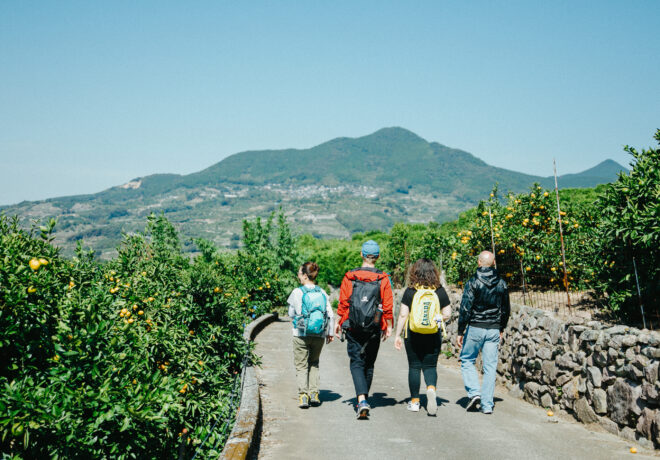 Mandarin Fields in The Sky, Kinpō-zan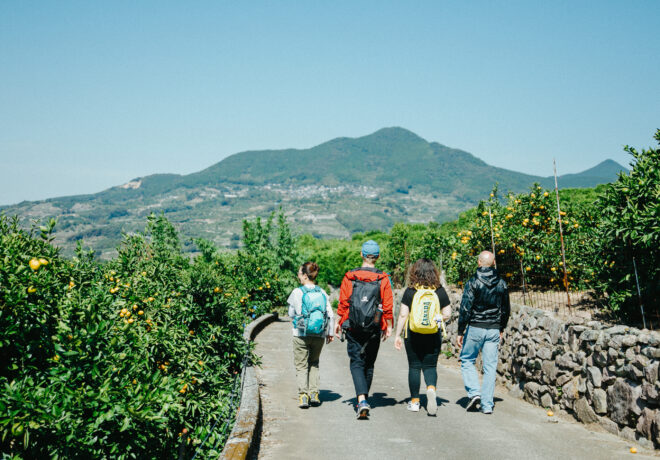 1-DAY GUIDED TOUR

This is a guided private tour for small groups, led by an exclusive local tour guide. Participants will enjoy one-of-a-kind views while walking through the agricultural foothills of Kumamoto's Kinpō-zan.
About Kinpō-zan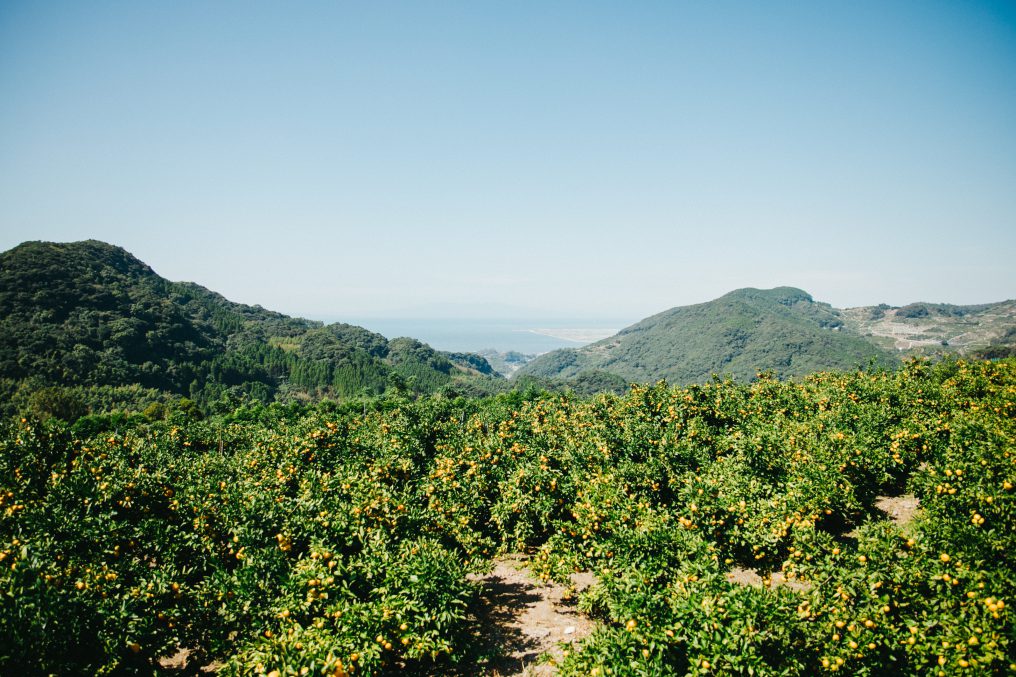 Just to the west of Kumamoto, a large city with a population of 750,000, lies the towering Kinpō-zan, separating the city from the ocean. To the citizens of Kumamoto, this mountain is a familiar and symbolic presence.
Kinpō-zan is also one of Japan's preeminent centers of mandarin production, and terraced mandarin fields blanket a portion of the steep mountainside. The views looking down at the ocean from these fields are truly unique, exhibiting a beautiful harmony between the lush nature and human habitation. Almost as if to fill the gaps between the mountain forest and the mandarin fields, bamboo groves, paddy fields, and villages dot the area, forming the region's uniquely rustic and dynamic scenery.
This is what makes Kinpō-zan a prime spot to experience the richness of Japan's inhabited foothills with all five senses.
Tour Description
Tour Highlights
Walk and enjoy the scenery of Kinpō-zan
Visit a local mandarin farmer
Enjoy unique ways to eat mandarin
Visit beautiful sight of mandarin fields
Enjoy meal at the café owned by the guide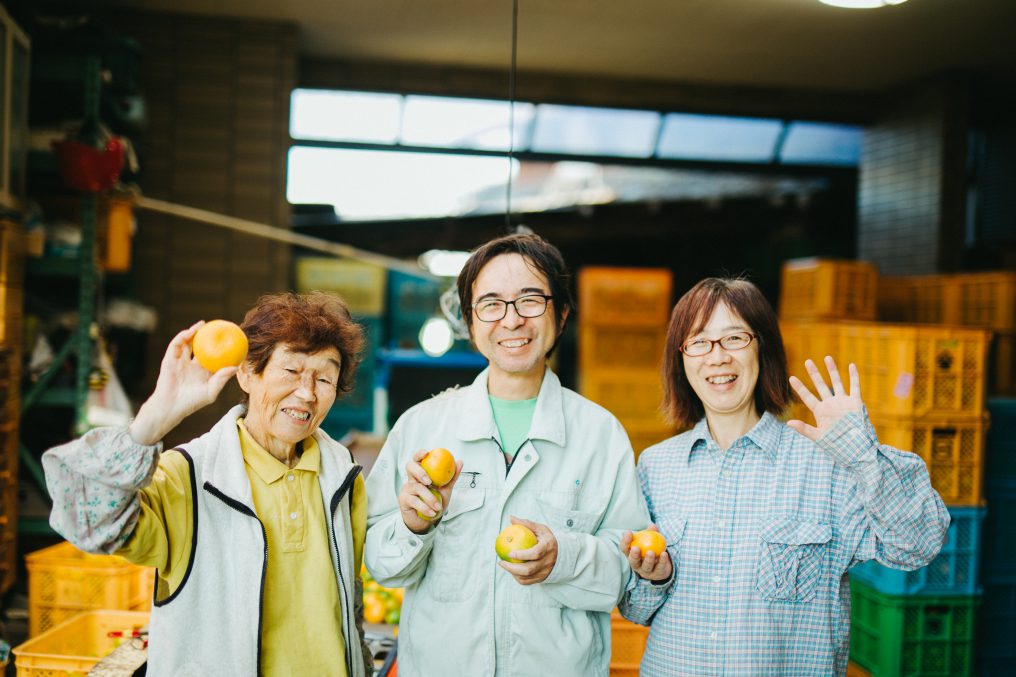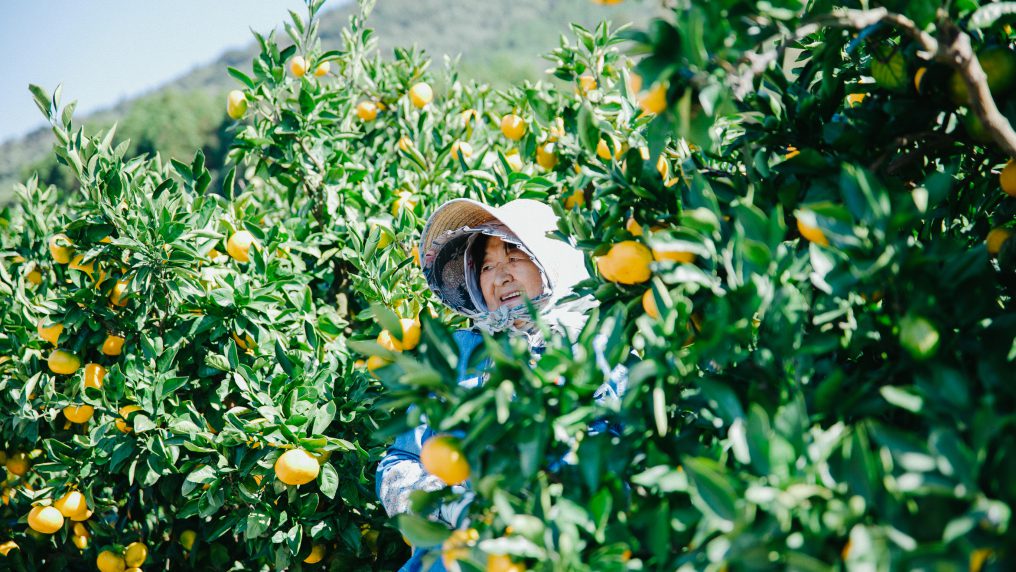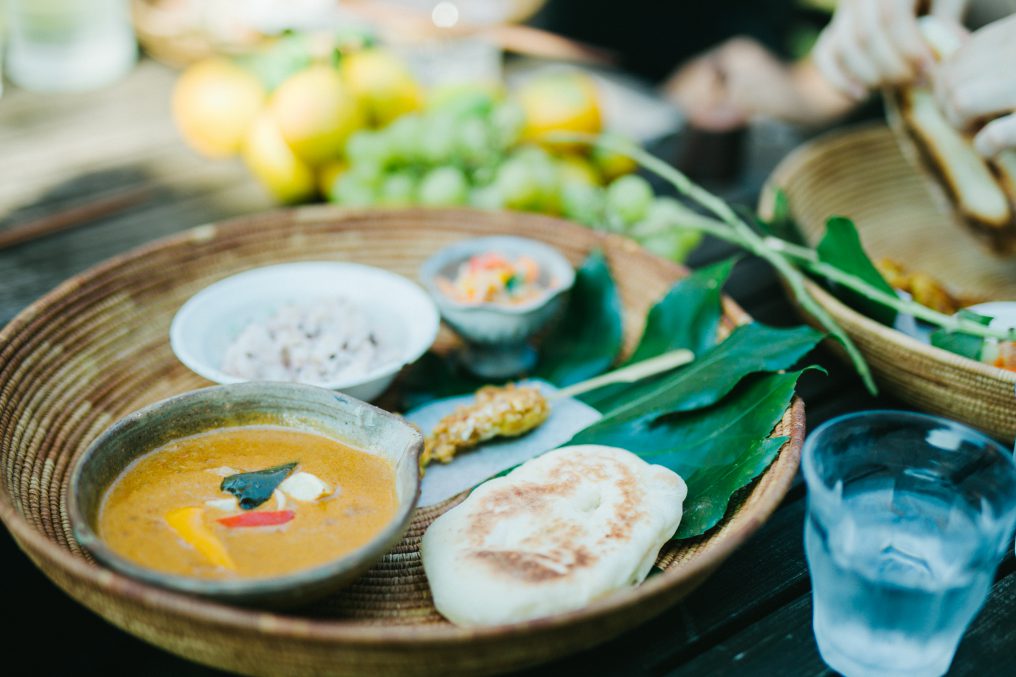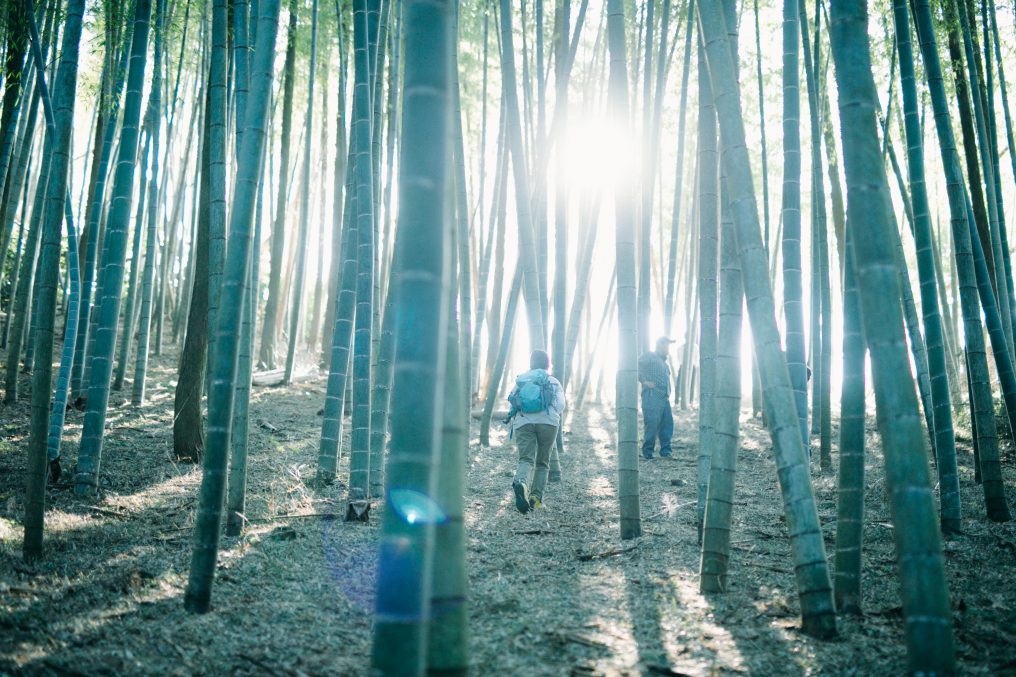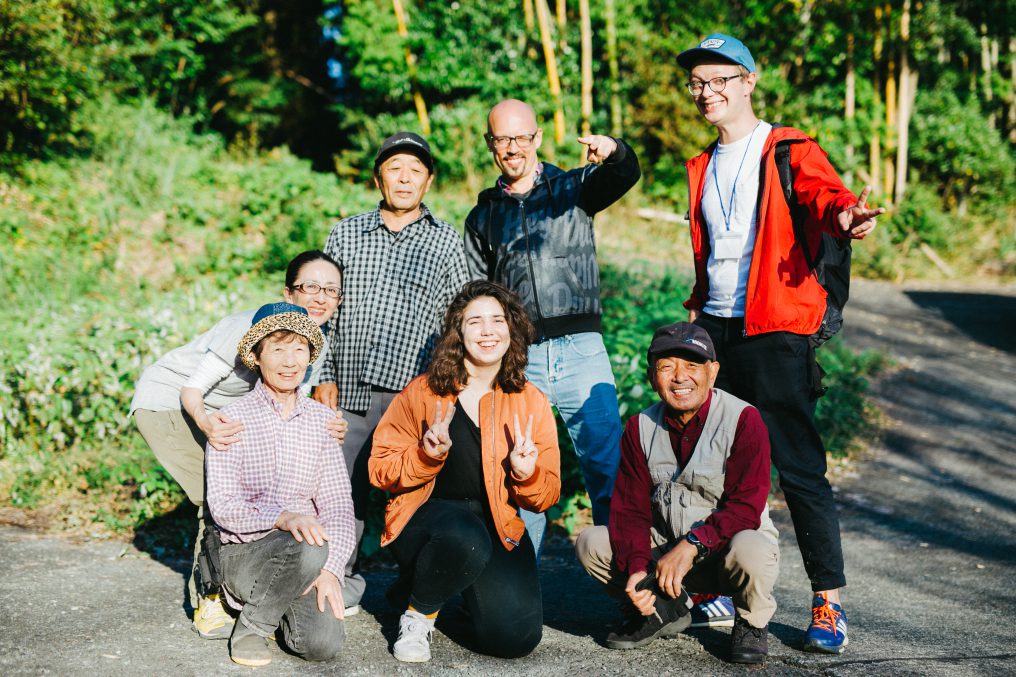 Walk through dynamic landscapes while picking mandarins in mandarin fields, enjoying a lunch made with those mandarins, and experiencing a way of life in harmony with nature, which is typical at Kinpō-zan. Tour guides help you interact with locals during the tour activities, and this communication with the many locals you are sure to encounter will undoubtably be one of the most memorable parts of the tour.
Enjoy an adventure exploring the many faces of Kinpō-zan in search of breathtaking scenery that even locals don't know about.
Tour Options
While its scenic mandarin fields and a way of life that maintains harmony with nature are hallmarks of Kinpō-zan, it's actually a well-known Zen Buddhism spot too.
Kinpō-zan is the home of Reigando Cave, which is situated on the grounds of a Zen temple and is where, 400 years ago, a man not once defeated and the most formidable samurai to ever live spent his final years meditating and writing. A gaping hole in the cliff wall opens into this cave with a distinctly solemn atmosphere. For those interested in Zen or samurai culture, our tour guides will be happy to stop by and introduce this spot.
If you would like to visit Reigando Cave, please notify us in advance by email.
PRICE
For 1 person / ¥20,500 per person
For 2~3 person / ¥18,200 per person
For 4~6 person / ¥16,650 per person
ITINERARY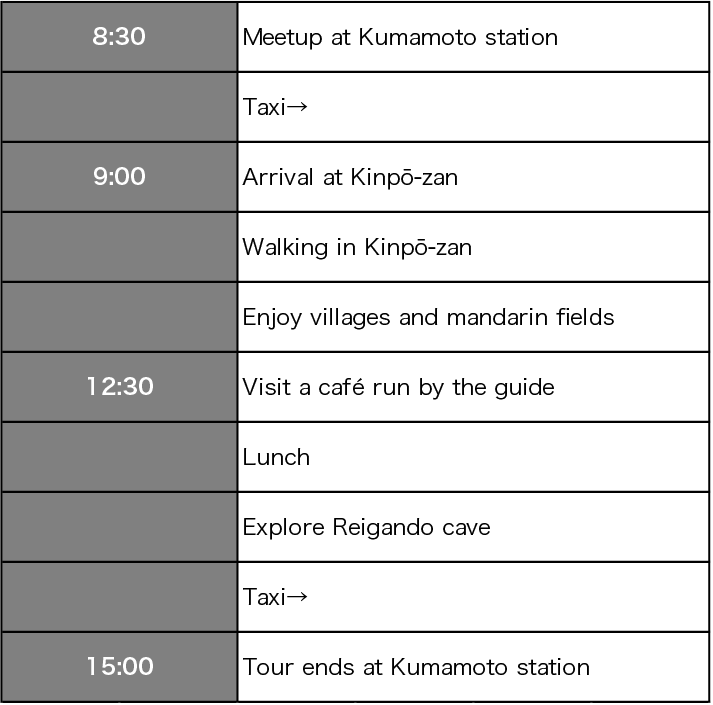 INFO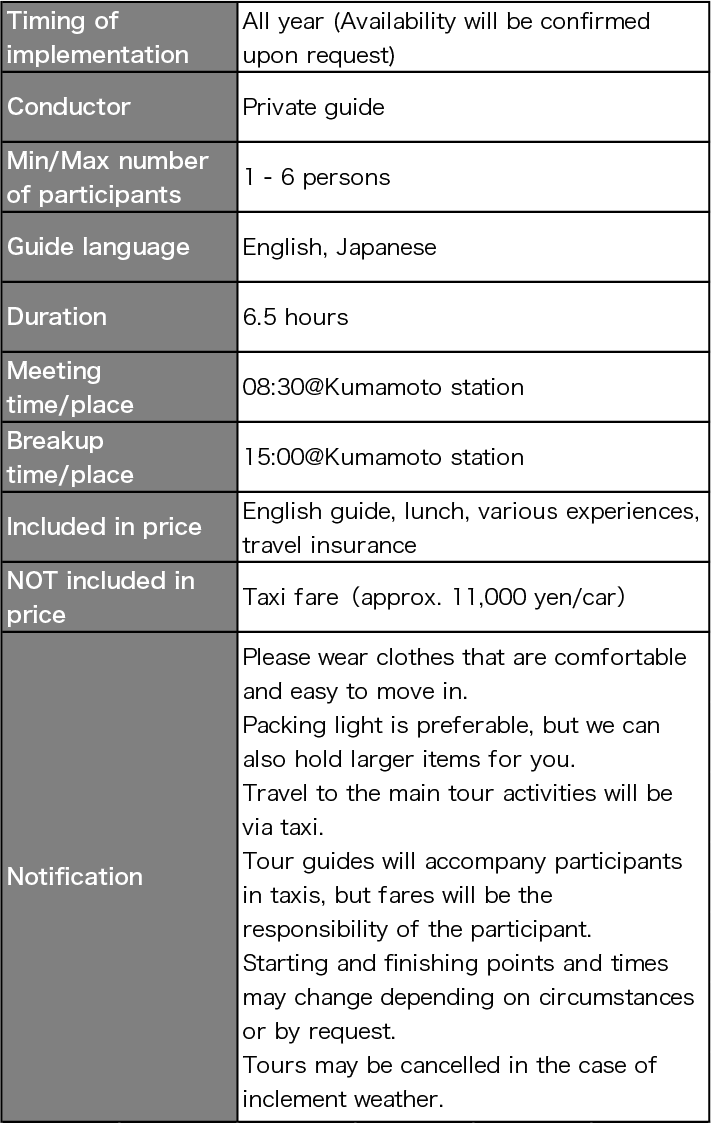 CONTACT
Let us know the information below.

Your name
Your nationality
Group size
Desired tour date
Requested tour, i.e. 1. Ueki/ 2. Kinpō-zan/ 3. Kumamoto after dark

The guide will reply in a few days.
INFORMATION
| | |
| --- | --- |
| Period | ~ |
| Area | |
| Access | |
| Price | |
| Included in price | |
| Contact | |
| The required time | About hours |
| Target age | to years old |
| Minimum number of participants | |
| Maximum number of people accepted | |
| Meeting place | |
| Meeting time | |
| URL | |
| Parking | |
| Holding on rainy days | impossible |
| Advance reservation | No need |
| Reservation acceptance period | Up Too'clockdays ago |
| Other notes | |
| Tour application | |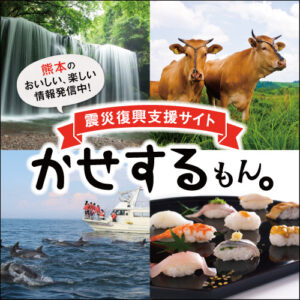 Article on the relation
Tags related to this article